About Spoli Productions International, LLC
Spoli Productions International, LLC, a producer of live theatre and artist-in-residency programs, has toured the one-man show Einstein: A Stage Portrait by Willard Simms internationally in support of STEM/STEAM programs for science organizations, universities, and K-12 schools since 2001.


Spoli's mission is to bring entertaining, educational, and provocative presentations to audiences of all ages,
​to support STEM/STEAM programs, and to make science more accessible
through the immediacy and intimacy of live theatre.

---
About Thomas Schuch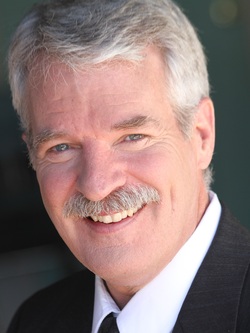 Mr. Schuch is a professional actor and member of the Actor's Equity Association and SAG-AFTRA. His love and study of acting began in junior high and has continued throughout his adult life. His credits have included over 60 plays, including the international tour of the one-man show
Einstein: A Stage Portrait
by Willard Simms
,
numerous television and film credits including the hit TV shows,
The Night Shift,
Longmire
,
In Plain Sight,
and
Wildfire
, and films
Blood (Thinner Than Water)
written and directed by Alan Arkin, and
Five Dollars a Day
with Christopher Walken. His resume also includes countless local, regional, and national television and radio commercials. He was a founding member of
Surely You Jest
comedy improv troupe and
Shakespeare-on-the-Halfshell
performance group. He is president of the New Mexico Local of SAG-AFTRA and is a founding member of the
Mother Road Theatre Company
. With the help of the Screen Actors Guild Foundation, he launched a live interview forum called
Conversations
in New Mexico. Since 2001, he has interviewed many high-profile actors including Cate Blanchett, Sir Ben Kingsley, Alan Arkin, Christopher Walken, Wes Studi, Marsha Mason, Lou Diamond Phillips, the cast of the hit television show
Breaking Bad
, and more. As an oral presentation coach for Inside Moves, Inc., Mr. Schuch coached and prepared hundreds of presenters for large government contractors such as Lockheed Martin, SAIC, and Raytheon helping them win numerous government contracts. In addition, for the last 15 years, Mr. Schuch helped to develop the film acting program and taught acting classes at the Santa Fe Community College, taught and produced acting workshops for the NM Branch of SAG (Legacy) Conservatory, and has taught acting both through Spoli Productions International, LLC and the
Mother Road Theatre Company
.
​
---
All rights reserved, Spoli Productions International, LLC, 2016.