Celebrating the 100th anniversary of the publication of

the Foundation of the General Theory of Relativity!

United Solo Festival (NY), Best Biographical Play

Dramalogue (LA), Excellence in PlaywritingBook Einstein: A Stage Portrait today!

Dates are still available in 2016/17!

Contact Spoli Productions International
info@spoli.com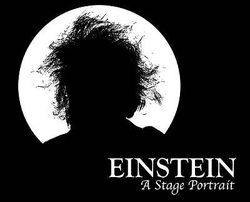 What the critics &

presenters have said:

A very special, very moving evening!
~Alan Arkin, Academy Award-Winner

The official, commemorative Einstein!
~Dan Sullivan, Los Angeles Times
Tom Schuch inhabits every moment with grace and confidence. He manifests frustration, outrage, and pain
as convincingly as he does preoccupation and amusement.
~Alix Cohen, Woman Around Town, New York
Mr. Schuch's portrayal of Einstein was delightful and brought the house down!
~Barbara Mink, Director, Light in Winter Festival, Ithaca
Mr. Schuch's portrayal of the brilliant scientist is truly remarkable!
~Richard Spray, KKJY-AM
Mr. Schuch is an absolute pleasure to watch...a lucid and accomplished piece of work!
~Ann Ryan, Albuquerque Journal
We found your portrayal (of Einstein) to be the perfect blend of education and entertainment!
~Jim Walther, Director, National Museum of Nuclear Science & History
We were fortunate to have an actor of that caliber to represent someone of Einstein's caliber.
The kids came away learning a lot about a great man.
~Dr. Paul Flowers, University of North Carolina, Pembroke

In the last 20 years of seeing many productions of my one-person play about Albert Einstein,
Mr. Schuch's portrayal best captures the impish humor and the deep humanity of the great genius who called himself
"the man whose name everyone knows and whose theory no one understands!"
~Willard Simms, playwright, Einstein; A Stage Portrait

ABOUT THE PLAY
This award-winning one-man show (United Solo Festival (NY), Best Biographical Play, Dramalogue (LA), Excellence in Playwriting) brings to life a brilliant, dedicated, and sometimes controversial theoretical physicist whom TIME magazine called their "Person of the Century." Strangely, Einstein didn't begin to speak until the age of three and was considered to be a slow learner by his teachers. He abhorred all forms of authority, making his school years difficult and finding work as an adult even harder. Einstein single-handedly set the science world on its collective ear at the astonishing age of 26 with the publication of his Special Theory of Relativity. A reluctant celebrity, his passion was deciphering nature's puzzle
and he spent his entire life "trying to fit the pieces together." As a result of his amazing achievements,
hardly a day passes that we don't hear some reference to Albert Einstein.

THE SETTING
The year is 1946: the Bomb has been dropped, the world has forever changed, and Einstein has invited the audience
into his home for an intimate conversation to "set the record straight."

THE PRODUCTION
Einstein: A Stage Portrait is an entertaining, educational, and riveting theatrical experience. Since 2001, Mr. Schuch has performed this one-man show all across the U.S. and Canada in theatres and venues as small as 55 seats and as large as 1998 seats!
---
All rights reserved. Spoli Productions International, LLC, 2016.